Category:Dream Cars
From MoparWiki
---
A Dream Car is also referred to as a concept vehicle or show vehicle made to showcase new styling and or new technology. They are most often shown at car shows to gauge customer reaction to new and radical designs which may or may not have a chance of ever being produced.
General Motors designer Harley Earl is generally credited with inventing the concept car, and did much to popularize it through its traveling Motorama shows of the 1950s.
To create a new Wiki,
first search to verify that one has not already been started.
If one has not been started, go to the Dream Car Template Dream-Car-Template
click edit Tab/link
copy all text in the template
close without saving by clicking the Read tab/Link
Create the new Wiki by pasting the template text in the new page and following instructions in the template text
It is suggested that you first create your own User Wiki first, so you get a handle on creating/editing a wiki
The HELP link in Left Sidebar is very helpful
---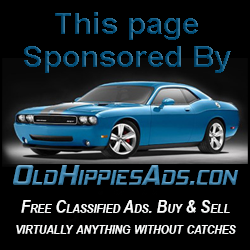 Random Page | Longest Wikis | Oldest Wikis | Newest Images | Newest Wikis | List of Categories | List of Every Freakin Wiki
---
Register to Edit

It takes less than 5 minutes to request registration for editing, and we try to approve within 24 hours. Click the Register Link in the Top Bar.
MoparWiki Help

While editing Wikis may at first glance appear a little overwhelming, it really isn't. You will find this site's HELP (link found in the sidebar) to be very strong and easy to understand. The best way to start is with small edits and working on your user page -- and you will become a Pro in no time.
---
Subcategories
This category has the following 2 subcategories, out of 2 total.
Pages in category "Dream Cars"
The following 61 pages are in this category, out of 61 total.