Cylinder block
From MoparWiki
---
Definition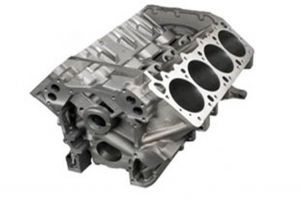 A cylinder block is the structure which contains the cylinder, plus any cylinder sleeves and coolant passages. In the earliest decades of internal combustion engine development, cylinders were usually cast individually, so cylinder blocks were usually produced individually for each cylinder. Following that, engines began to combine two or three cylinders into a single cylinder block, with an engine combining several of these cylinder blocks combined together.
In early engines with multiple cylinder banks — such as a V6, V8 or flat-6 engine — each bank was typically a separate cylinder block (or multiple blocks per bank). Since the 1930s, mass production methods have developed to allow both banks of cylinders to be integrated into the same cylinder block.
---
Random Page | Longest Wikis | Oldest Wikis | Newest Images | Newest Wikis | List of Categories | List of Every Freakin Wiki
---
Register to Edit

It takes less than 5 minutes to request registration for editing, and we try to approve within 24 hours. Click the Register Link in the Top Bar.
MoparWiki Help

While editing Wikis may at first glance appear a little overwhelming, it really isn't. You will find this site's HELP (link found in the sidebar) to be very strong and easy to understand. The best way to start is with small edits and working on your user page -- and you will become a Pro in no time.
---