Coronet
From MoparWiki
---
MoparWiki has Tested NEGATIVE for The Corona Virus!
---
Most of y'all are stuck home and bored. Why not register as a Member, create a MyWiki to get the handle of the Markup Language, and adopt an incomplete Wiki of interest and collaborate on it. Thank You - BK
---
(1949-1959) The Dodge Coronet started as 2nd series 1949 powered with a 230 cu in flathead six & comfortable chair high seats. K.T. Keller wanted Chrysler cars made so a tall man could wear his fedora on his head. The 1949 Dodge was touted as lower on the outside ...higher on the inside.
The marque was revived in 1965 -1976
This Wiki is well underway, but can still use your help!
---
Please take a moment to add any small amount of information that you might have on this topic. It is through this type of collaboration that the MoparWiki will grow into being the Ultimate Mopar Infobase. Please fill in any missing information you know to be factual. Correct any you know to be inaccurate.
1949 (1st series) Dodge Custom, which was advertised as the smoothest car afloat.
The 1949-52 Dodge Coronet shared its body with the DeSoto DeLuxe / Custom and Chrysler Royal / Windsor / Windsor DeLuxe models. The Coronet was on a 123.5 inch wheelbase while the DeSoto and Chrysler were 125.5 inches, the difference being in the hood ahead of the cowl. Body styles included a club coupe and 4-door sedan in all years plus a "woodie" wagon in 1949-50, an all-steel Sierra station wagon and Diplomat 2-door hardtop in 1950-52 and an 8-passenger long wheelbase sedan on a 137.5 inch wheelbase in 1949-51.
The Plymouth body was smaller, both length and width, and shared nothing with the Dodge Coronet.
A lower priced version of the Coronet 4-door sedan was sold as the Meadowbrook.
The Coronet was marketed as the Custom in Canada in 1949-50, with Canadian production consisting only of club coupe and sedan (both regular and long wheelbase) models.
1953 Plymouth Cranbrook / Belvedere (Canada)
1954 Plymouth Belvedere
For 1953 the Coronet was based on the Plymouth body, with the hardtop, convertible and wagon using the Plymouth's 114 inch wheelbase. The chassis frame on the Coronet six models was the same frame as used by Plymouth.
The club coupe and 4-door sedan Coronet models were on a longer 119" wheelbase with the extension being in the rear seat floor area. The longer models also go a different windshield, with the bottom corners coming to a point instead of rounded as on the other models.
The same models continued into 1954 with a new 4-door wagon added. The body was lengthened 5 inches by Bentley-Mitchell of Ionia, Michigan, and mounted on the 119" wheelbase.
1955 Plymouth Belvedere
1956 Plymouth Belvedere
1957 Plymouth Belvedere
1958 Plymouth Belvedere
1959 Plymouth Fury
1965 Plymouth Belvedere,
1966 Plymouth Belvedere
1967 Plymouth Belvedere
1968 Plymouth Belvedere
1969 Plymouth Belvedere
1970 Plymouth Belvedere
1972 Dodge Charger, Plymouth Satellite
1973 Dodge Charger, Plymouth Satellite
1974 Dodge Charger, Plymouth Satellite
1975 Plymouth Fury
1976 Dodge Charger, Plymouth Fury
1949

Pontiac Chieftain / Streamliner,
Oldsmobile 76,
Mercury,
Nash 600,
Studebaker Commander

1950

Pontiac Chieftain / Streamliner,
Oldsmobile 76,
Mercury,
Nash Statesman,
Hudson Pacemaker,
Studebaker Commander

1951

Pontiac Chieftain / Streamliner,
Mercury,
Nash Statesman,
Hudson Pacemaker,
Studebaker Commander

1952

Pontiac Chieftain / Streamliner,
Nash Statesman,
Hudson Wasp,
Studebaker Commander

1953
--Pontiac Chieftain,
Nash Statesman,
Hudson Wasp,
Studebaker Commander

1954

Pontiac Chieftain,
Nash Statesman,
Hudson Wasp,
Studebaker Commander

1955

Pontiac Chieftain,
Nash Statesman,
Hudson Wasp,
Studebaker President

1956

Pontiac Chieftain,
Mercury Medalist,
Nash Statesman,
Hudson Wasp,
Studebaker President

1957

Pontiac Chieftain,
Studebaker President

1958

Pontiac Chieftain,
Mercury Medalist,
Edsel Ranger,
Rambler Ambassador,
Studebaker President

1959

Pontiac Catalina,
Edsel Ranger,
Rambler Ambassador

1965

Chevrolet Chevelle,
Ford Fairlane,
Rambler Classic

1966

Chevrolet Chevelle,
Ford Fairlane,
Rambler Classic

1967

Chevrolet Chevelle,
Ford Fairlane,
Rambler Rebel

1968

Chevrolet Chevelle,
Ford Fairlane,
AMC Rebel

1969

Chevrolet Chevelle,
Ford Fairlane,
AMC Rebel

1970

Chevrolet Chevelle,
Ford Fairlane,
AMC Rebel

1971

Chevrolet Chevelle,
Ford Torino,
AMC Matador

1972

Chevrolet Chevelle,
Ford Torino,
AMC Matador

1973

Chevrolet Chevelle,
Ford Torino,
AMC Matador

1974

Chevrolet Chevelle,
Ford Torino,
AMC Matador

1975

Chevrolet Chevelle,
Ford LTD II,
AMC Matador

1976

Chevrolet Chevelle,
Ford LTD II,
AMC Matador
1949-1953 Full Size Medium-priced Premium Model
1954-1959 Full Size Medium-priced Base Model
1965-1976 Intermediate
List Body Styles Available, Length, width, height, wheelbase, available engines, transmissions, Production Numbers, and Cost:
1949
replace this with details and a photo from the above year

1950
replace this with details and a photo from the above year

1951
replace this with details and a photo from the above year

1952
replace this with details and a photo from the above year

1953
replace this with details and a photo from the above year

1954
replace this with details and a photo from the above year

1955
replace this with details and a photo from the above year

1956
replace this with details and a photo from the above year

1957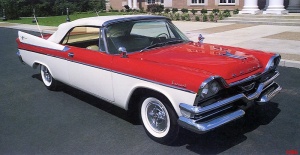 replace this with details and a photo from the above year

1958
replace this with details and a photo from the above year

Engines Available for Coronet in 1958
230 cu in Getaway I-6
325 cu in poly V-8
350 cu in 2bbl V-8
350 cu in 4bbl V-8
361 cu in 4bbl V-8 D-500
361 cu in 2x4bbl V-8 Super D-500 (inline dual quad, same intake as '59 383)
1959
Engines Available for Coronet in 1959
230 cu in Getaway I-6
326 cu in 2bbl V-8 poly
361 cu in 2bbl V-8
361 cu in 4bbl V-8
383 cu in 4bbl V-8 320hp D-500
383 cu in 2x4bbl V-8 350hp Super D-500 (highest horse 383 made, inline dual quad)
1965
replace this with details and a photo from the above year

Engines Available for Coronet in 1965
225 cu in slant six 145 hp
273 cu in 2bbl V-8 180 hp
318 cu in 2bbl V-8 poly
361 cu in 2bbl V-8
361 cu in 4bbl V-8
383 cu in 2bbl V-8 290 hp
383 cu in 4bbl 330 hp
426 cu in 4bbl V-8 Street Wedge
426 cu in 2-4 bbl 425hp Hemi
1966
Engines Available for Coronet in 1966
225 cu in slant six 145 hp
273 cu in 2bbl V-8 180 hp
318 cu in 2bbl V-8 poly
361 cu in 2bbl V-8
361 cu in 4bbl V-8
383 cu in 2bbl V-8 290 hp
383 cu in 4bbl 330 hp
426 cu in 2-4 bbl 425hp Hemi
1967
Engines Available for Coronet in 1967
225 cu in slant six 145 hp
273 cu in 2bbl V-8 180 hp
318 cu in 2bbl V-8 230 hp
383 cu in 2bbl V-8 290 hp
383 cu in 4bbl 330 hp Coronet
440 cu in 4bbl 375 hp Coronet R/T
426 cu in 2-4 bbl 425hp Hemi
Transmissions Available for Coronet in 1967
Column Shifted A-727 TorqueFlite Three-Speed Automatic, Column Shifted (in R/T trim)
Floor Shifted Transmissions if option console ordered (in R/T trim)
A-833 Four-Speed Manual (in R/T trim)
1968
replace this with details and a photo from the above year

Engines Available for Coronet in 1969
225 cu in slant six 145 hp
273 cu in 2bbl V-8 180 hp
318 cu in 2bbl V-8 230 hp
383 cu in 2bbl V-8 290 hp
383 cu in 4bbl 330 hp Coronet & Super Bee w/ a/c
383 cu in 4bbl 335 hp Super Bee & 4 spd Coronet
440 cu in 4bbl 375 hp Coronet R/T
426 cu in 2-4 bbl 425hp Hemi
1969
replace this with details and a photo from the above year

Engines Available for Coronet in 1969
225 cu in slant six 145 hp
318 cu in 2bbl V-8 230 hp
383 cu in 2bbl V-8 290 hp
383 cu in 4bbl 330 hp Coronet & Super Bee w/ a/c
383 cu in 4bbl 335 hp Super Bee & 4 spd Coronet
440 cu in 4bbl 375 hp Coronet R/T
440 cu in 3-2 bbl 390 hp Super Bee 6 Pack
426 cu in 2-4 bbl 425hp Hemi
1970
replace this with details and a photo from the above year

1971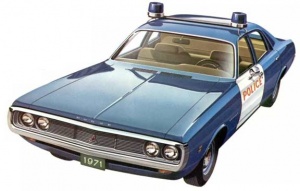 replace this with details and a photo from the above year

1972
replace this with details and a photo from the above year

1973
replace this with details and a photo from the above year

1974
replace this with details and a photo from the above year

1975
replace this with details and a photo from the above year

1976
replace this with details and a photo from the above year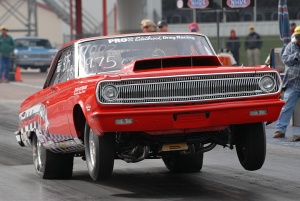 don't forget the A990s and famous racers running the 65s in the day

Hemmings Muscle Machines September 2011 pages 54 to 58