E-Body
From MoparWiki
---
Summary
Mopar used the E-Body designation on two separate car platforms.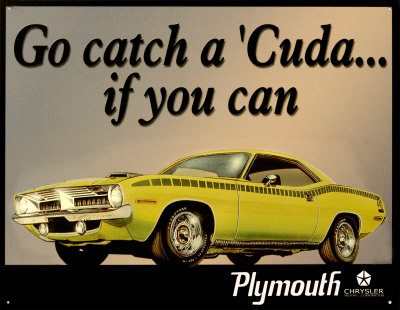 The first was a shortened version of the rear wheel drive B-Body platform. It was used for Mopar's Pony Cars for the 1970-1974 model years. Previously the Barracuda (Mopar's only Pony car at the time) had been on a A-Body platform, but creating the E-Body allowed for factory installation of the Mopar big block motors.
The designation was also used for an extended version (hence "E") of the front wheel drive Chrysler K-Car platform during the 1980s, including:
References
Collectible Automobile February 2014 Excellent 12-page article on E-Body Barracudas
---
Random Page | Longest Wikis | Oldest Wikis | Newest Images | Newest Wikis | List of Categories | List of Every Freakin Wiki
---
Register to Edit

It takes less than 5 minutes to request registration for editing, and we try to approve within 24 hours. Click the Register Link in the Top Bar.
MoparWiki Help

While editing Wikis may at first glance appear a little overwhelming, it really isn't. You will find this site's HELP (link found in the sidebar) to be very strong and easy to understand. The best way to start is with small edits and working on your user page -- and you will become a Pro in no time.
---